Minecraft Theme Birthday – A Hit For Kids of All Ages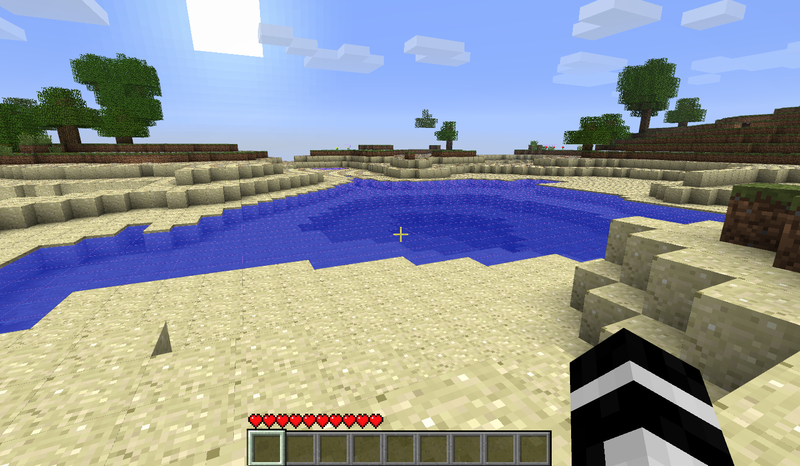 Minecraft has been sweeping the nation for gamers of all ages, and kids are clamoring for anything and everything Minecraft-themed to celebrate their birthday! What could be better than giving them the opportunity to play their favorite game together with all of their friends? For anyone still in the dark about the revolution that is Minecraft, let me break it down for you. Minecraft is a simple but expansive first person 'sandbox' building game. The goal is to mine for certain metal ores and other necessary resources to create structures to live in and transportation lines to get your character from A to B. It's that simple! Yet, the popularity of this game is unquestionable and it's creeping its way into every home across the nation and Game On Party game trucks offer the ultimate Minecraft party experience!
Where Minecraft really excels is in the sheer immensity of original creations and the variety of structures you can imagine and create together in a social environment. What makes it a great party idea is the social aspect. When you are able to play with all your friends, the creations become even more explosive. And better yet, this game is teaching kids valuable lessons in life. Unlike Halo or Modern Warfare, it doesn't encourage violence. Instead, the goal of Minecraft is strictly survival based and it gives players the weighty choices to avoid conflict, or risk harm in order to gather essential items. Minecraft also promotes cooperation and teamwork as well as instilling the importance of proper architectural design, geometry and mathematics. What a fantastically sneaky way to develop your child's mind, all while they're having a blast playing a seemingly typical video game! But, what makes it the best choice for a birthday party theme? Well, that's where we come in. Game On Party is never one to miss a birthday party idea and a Minecraft Birthday Party is the hit for every kid's party!.
We have multiple copies of Minecraft on hand, so that anyone (and quite literally everyone) can play this game together. There is no better source for a Minecraft birthday party that will allow 28 kids to play together. Imagine the excitement as your child and all of his or her friends build, share and boast about their creations with each other. Our game truck guests can create structures at their own pace or with the help of their friends. The individual or team with the most impressive construction skills can be crowned as champions of the Minecraft realm! Game On Party gives your child the most in depth Minecraft event for an absolutely unforgettable birthday celebration. If you have any questions, please do not hesitate to contact us at any time.